Last week, instead of their usual mall outing, they went to the free kids workshop at our local Home Depot. The item that made was a cute planter for Mother's day. Our dear friends R & sweet J went too!

Here he is helping daddy paint it at home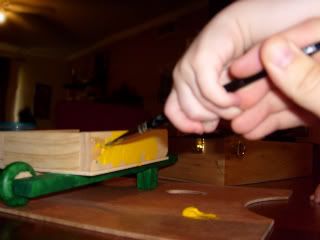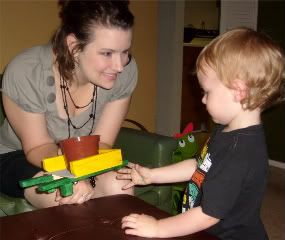 it made me cry! How neat it was to have him make me something! I have to say, being a mother is the greatest thing that has ever happened to me!
Who ran to help me when I fell,
And would some pretty story tell,
Or kiss the place to make it well?
My mother.
~Ann Taylor
My family took me out to Taco Diner in West Village and then we had
gelato
for dessert! What a great day!