BEFORE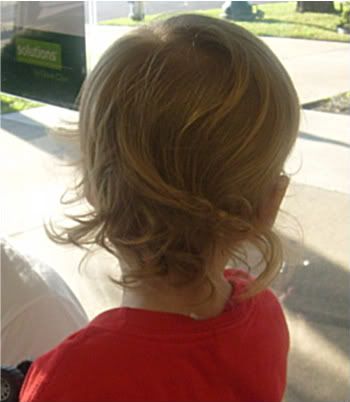 DURING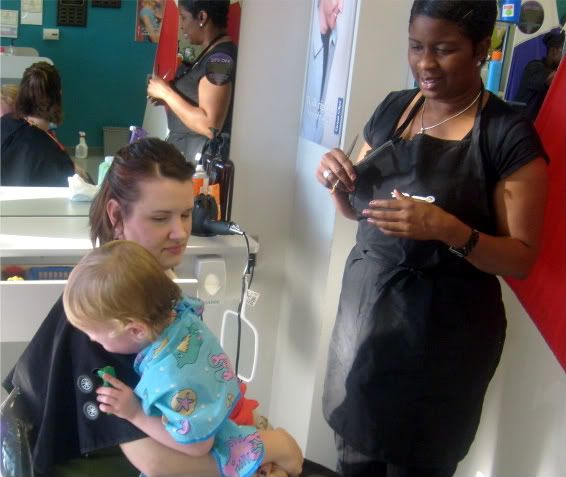 AFTER
REWARD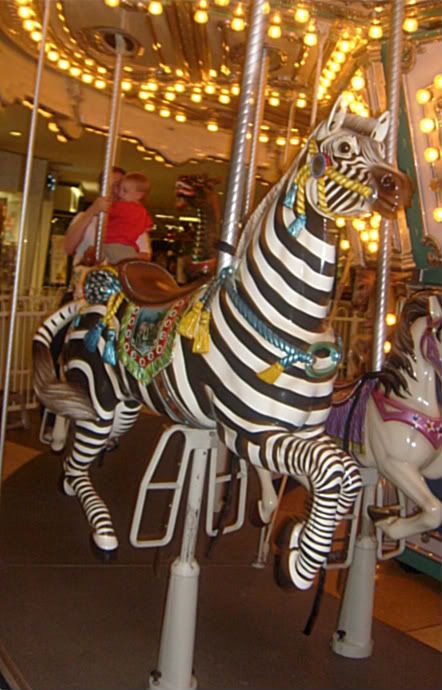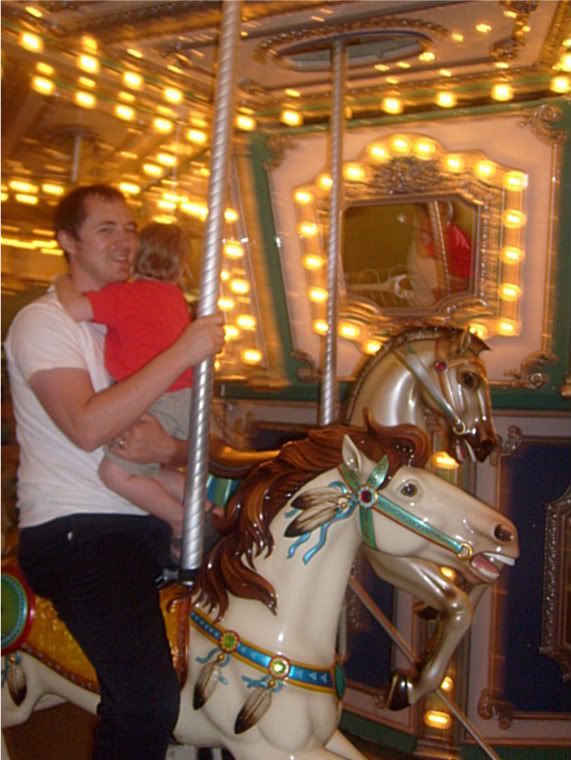 Today marked little man's second (yes i said second- so what? I like his curls and i hear the mullet is coming back..LOL) haircut and was time to say goodbye to those sweet curls. If you remember, he didn't have a haircut until his first birthday and since his big 2nd birthday party is coming up we thought there was no time like the present. {and yes it might have had a little something to do with last weeks WW post where i even referred to him as "little man," but just about every other comment said "she!" LOL!}

He didn't want to sit by himself, so i had to cape myself up (you know- dress up like the super woman we as mothers are) and sat him in my lap. The freak out began as she sprayed water on his head.

"What were you thinkin' mama?? You KNOW this child hates to be sprayed! Here he is, already afraid of this crazy lady in this cheap sailboat themed barber shop holding scissors (!?!) and you let her spray him??" ....wow my mom radar was off...
He eventually warmed up a bit and let her quickly cut just an inch off his curls. I wanted her to keep some of them- I am not ready to let go of the "baby" still in him! He did manage to raid her drawers however. Those guards were "blocks" for the time being...LOL.
After the torture, we thought we would finally let him get on the carousel at a local mall. He has been throwing a fit over that thing our last few visits and unfortunately we have been in time crunches a lot lately. We walk up upon closing and begged the poor lady to keep it open for us. And yep, you guessed it....

HATED.EVERY.MINUTE!