DINO WORLD
{before I start, I want to apologize for the following photos. My Nikon died and we had to use a Kodak disposable camera- Ha, Ha!}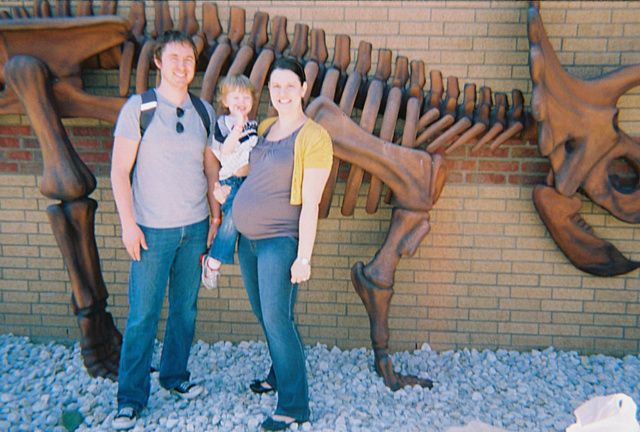 We started by walking through the 1.5hr walk of over 100 life size dinosaurs staged in their natural habitat. It was so fun to learn about all the different dinos and see little man's excitement as he yelled "Look at THIS one!!!!"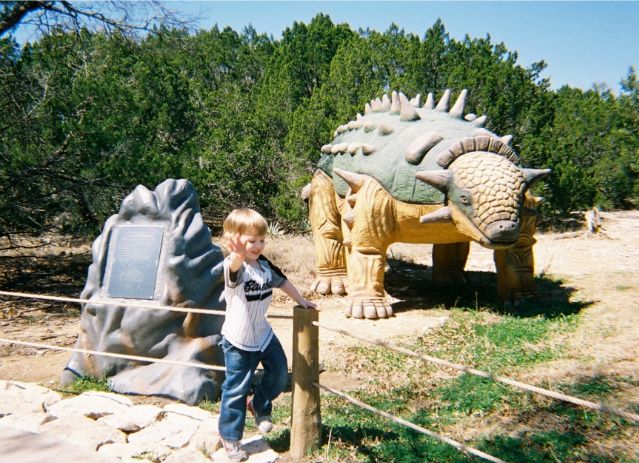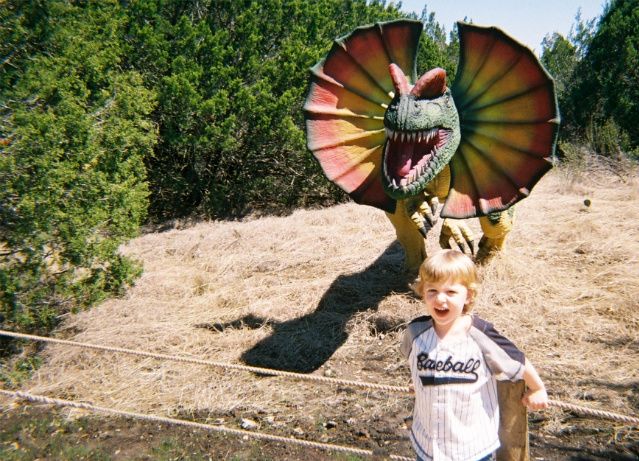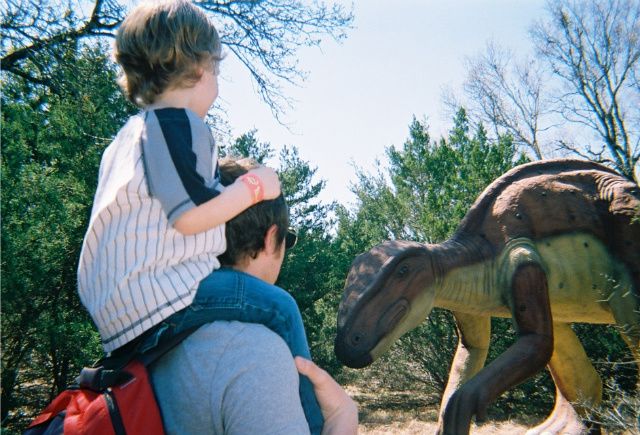 At this point, we stopped to feed the HUGE coy fish in the pond.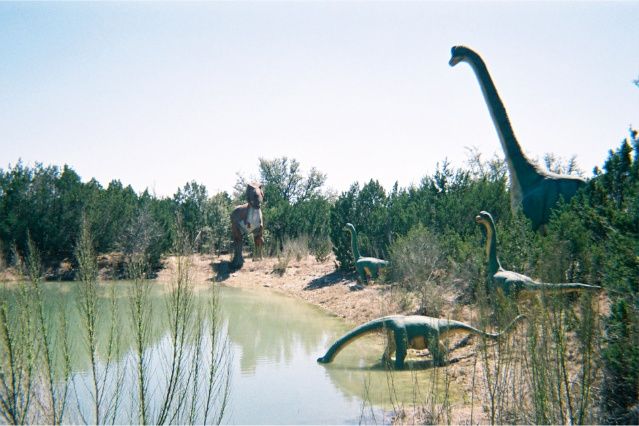 After our walk, we went into the museum. They had so many fossils and several dino skeletons.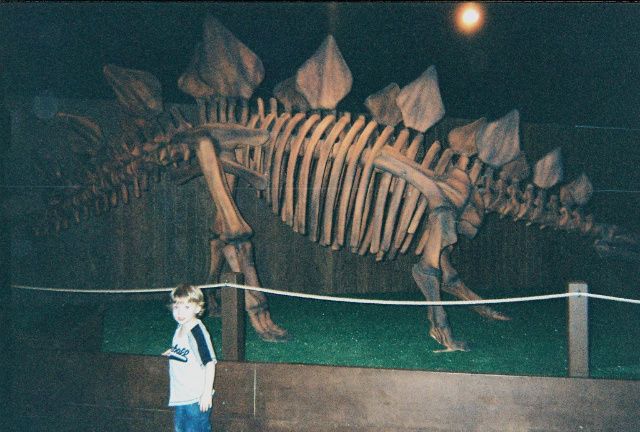 Lastly, we participated in a fossil dig! Little man got a sand sifter and a bowl to collect his goodies in. We could dig for 15mins and collect as many as we wanted, but had to pick the 3 best to take home. We found 3 large dino teeth that we brought home with us!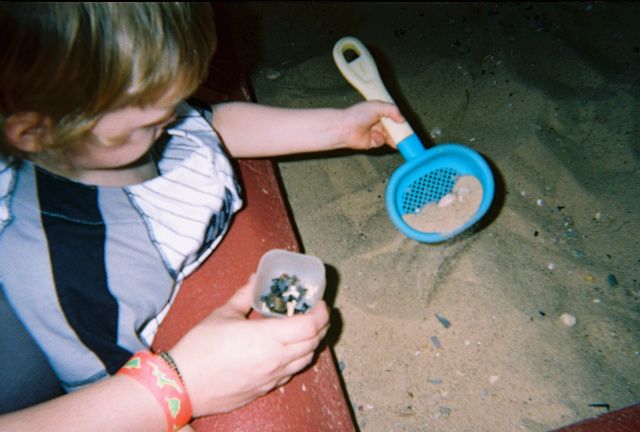 Little man showing off his findings!
I would highly recommend this for small kiddos! You can bring a picnic and they have a huge playground too! I wish we lived closer, but we plan on taking another trip this summer! Little man still asks if we can go to the Dino Zoo!