Turning 80 calls for a big celebration, and that is just what we had for B's Grandad today. We had a BBQ and slide show party with 25 family members, good food, and great stories!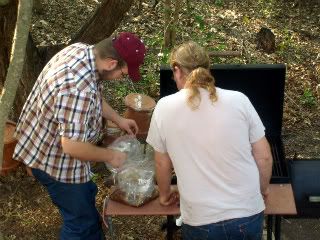 Cookin
' up the fajitas and the
fixin's
Watching the
slide show
Nana put together for Grandad
little man loved dancing to the music on the slide show!