This year, spring break for B fell in the month we would visit my family. We thought, what a great getaway to pop over to Grammy & Poppy's and hang out with them for a few days!
Little man thought he would drive us to the park
I tried to use this as an opportunity to get some great photos- little man just wanted to play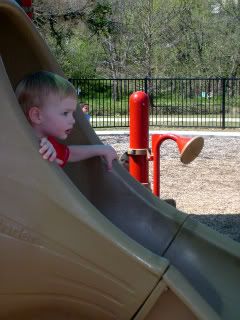 Sliding
down the slide like a big boy- all by himself!