Doodle bug was a champ at his first doctor's appointment!
Patiently waiting for the doctor even though it was time to eat...
... and he even took being stripped down in the cold room well.
He weighed in at a whopping 7lbs 10.1oz and measuring 21.25 inches! I think I am going to have a BIG doodle bug on my hands in no time!!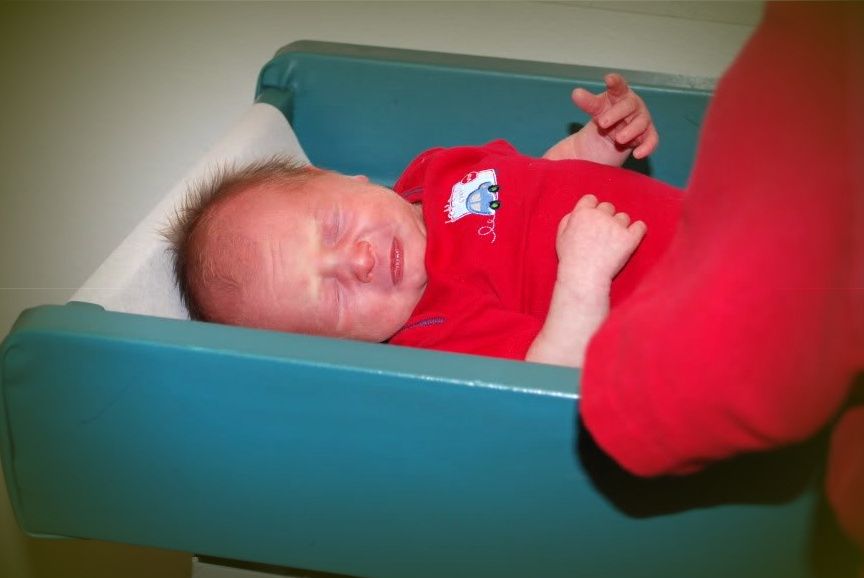 ...although, he hated the weigh-in process.