My wonderful mother came up to spend the day with me and the boys and allow my husband and I a much needed date night. We decided since the fair was in town and about to leave, we should go spend some time there and take advantage of his free teacher passes!
We couldn't pass up the opportunity to snap a photo of "Bumblebee" for little man. He is obsessed with Transformers and we just knew he would be thrilled that we got to see him! Ha ha!
then my funny husband threw his "swagger" look by the famous swagger waggon
I am sure the fair was tired of all the "swagger wagon" jokes! hehe!
but, who can get enough of this video??
While walking through the never ending tents of vendors, we came across this massage chair. It gives you a full body massage, massaging every muscle at the same time. I got a 30min demo and could have died a happy mama right then and there!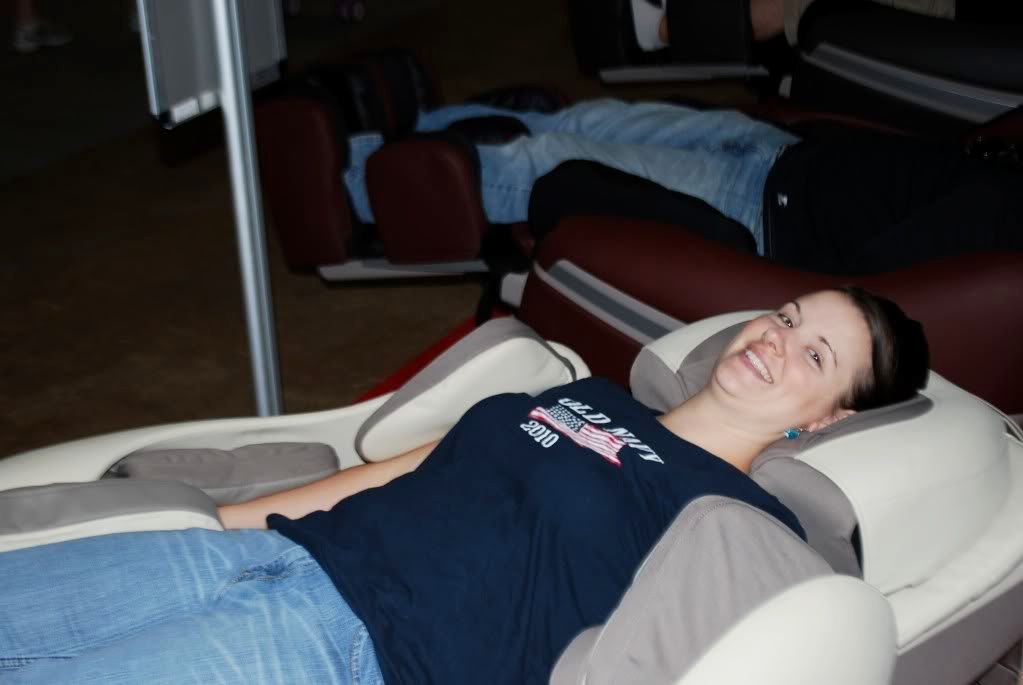 Little did i know that this date night would include a 30min full body massage! My husband was so wonderful to let me demo the chair in the middle of our date.
pig races anyone?
and the food! oh, the food...
margarita's and Bellini's
The new food on the block for the fair this year: fried beer. Curious? Stay away... far, far away. It was so bad that we both spit it out in the trash- along with the $6 it cost. bleh.
Fried cookie dough! yummmm....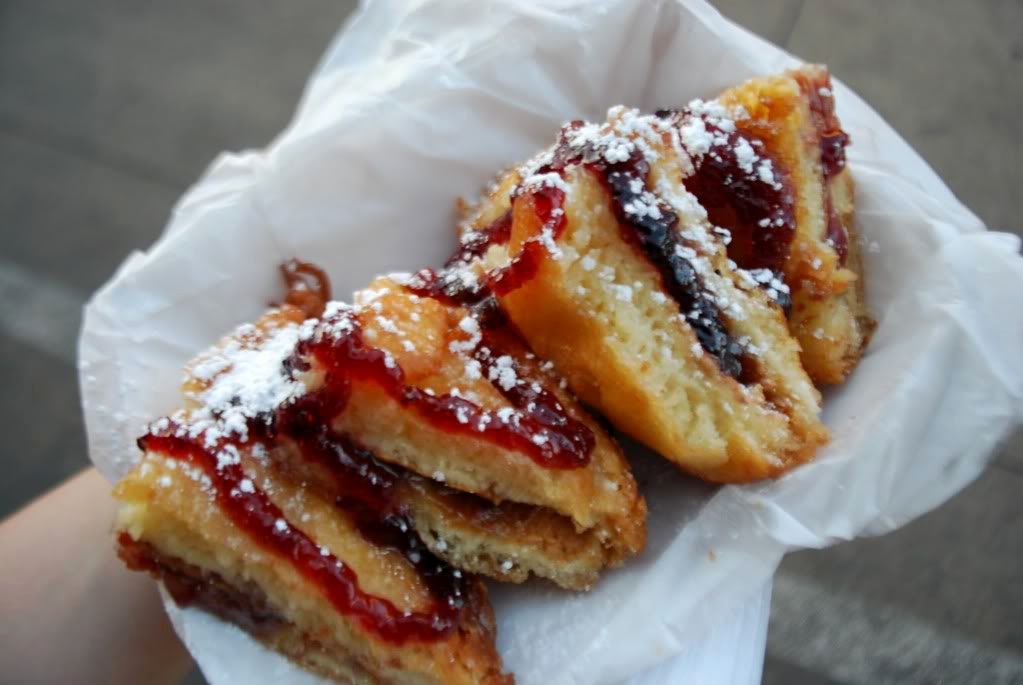 Fried PBB&J! My all time favorite!
Thank you Tex! For the date, and your wonderful Fletcher's corn dogs that NEVER disappoint!