Many of my blogger friends have started participating in "mommy confessions!" I.LOVE.IT!! I am here to confess of my severe addiction to giveaways!!
I love them. I love to enter them. I love to WIN them.
Here are my giveaway winnings!!! So far $593 worth!!
HearthStrong Dripsticks- $20
Longaberger To Go Small Shopping Tote- $185
Cloth Pad from effiethepixie- $7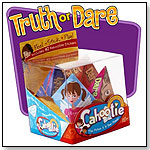 Truth or Dare Cahootie- $8
Avon's Ironman- $23
Slimpressions shapewear-$60
Gift Card to Zutano- $75
Custom Father's Day card from PaperMango- $5
Laptop sleeve-$20


Diva Cup-$35

Quite a loot huh!! I love it ALL! If you want to start a new addiction, there are tons of links on the left side of my blog under "Giveaways sites I love!"
What have you won? Leave me a comment about it!

For more Mommy Confessions, visit Life Starring The Kids and Me.