...almost there...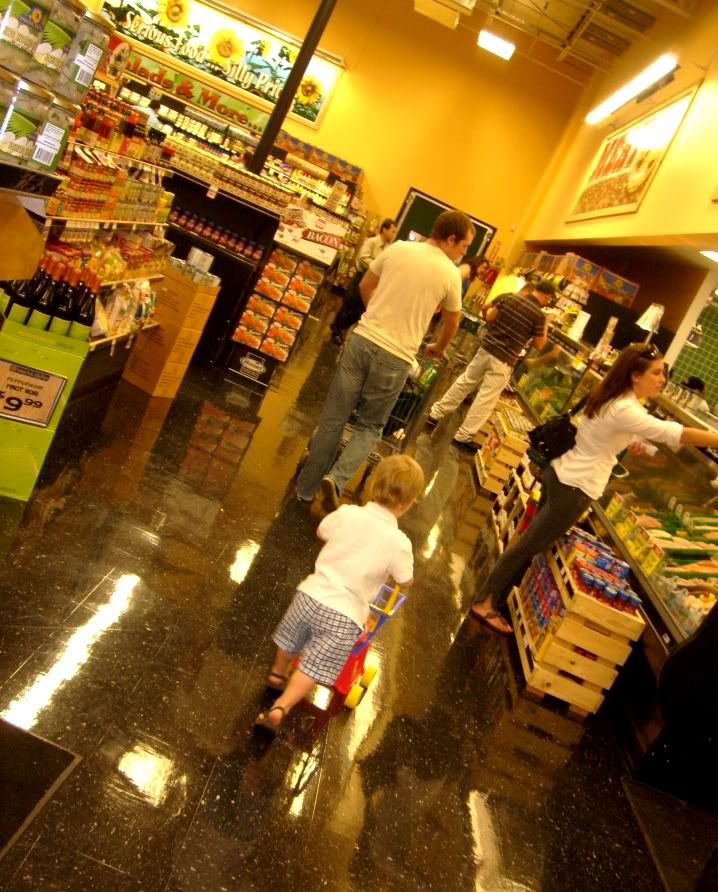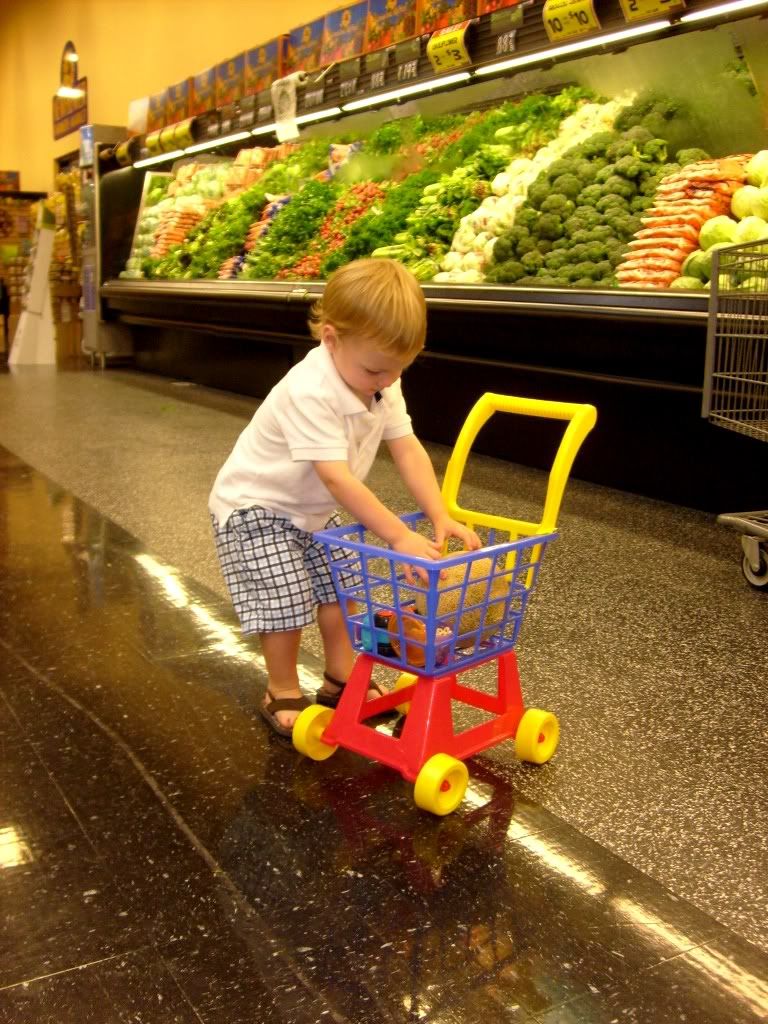 ...stocking my own cart...


...time to pay! (this took some explaining-lol)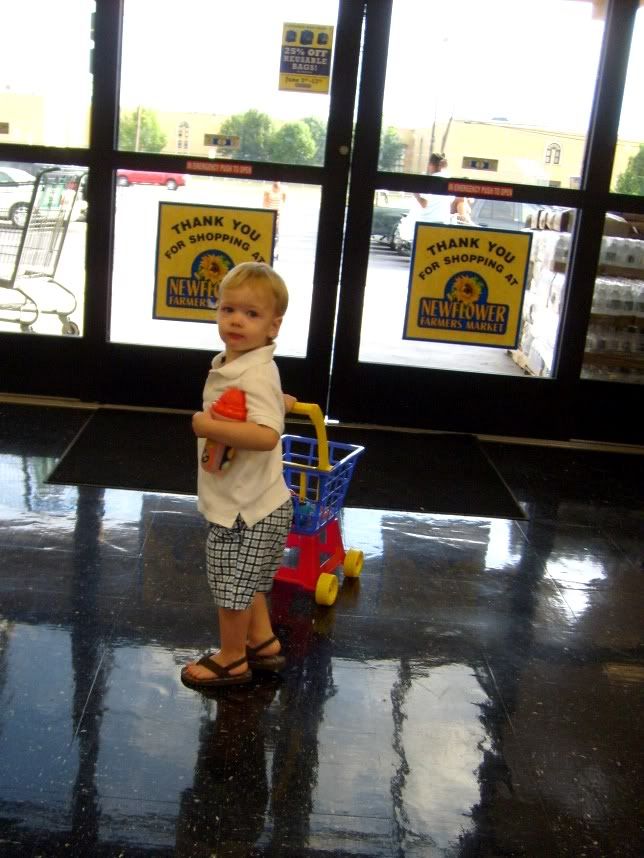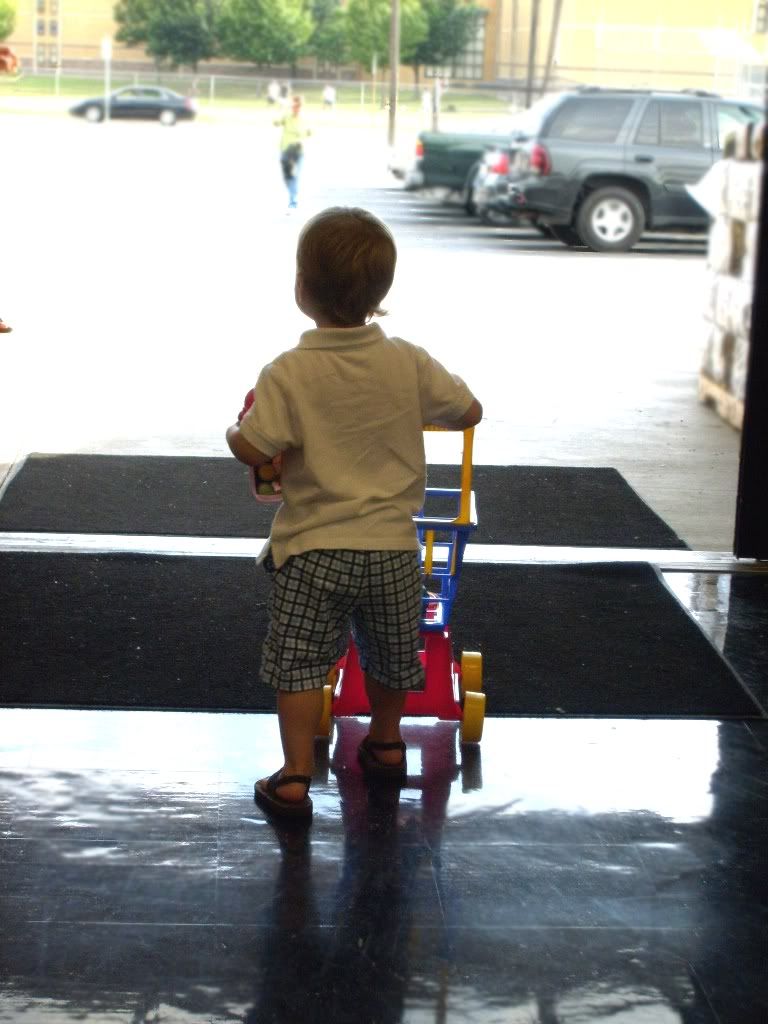 Time to go! See you next week!

For his birthday he got this sweet little cart from our dear friends the 'S' Family! He wanted to take it with us to our weekly visit to the local New Flower. He even held on to it in the car with excitement!! He acted so big and thought he was really something following behind daddy shopping! Little man even started picking out his own produce and stocked his little cart! Did you see the apple that couldn't be resisted?? LOL!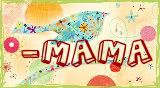 6/03