12hr drive = over excitement when seeing this sign!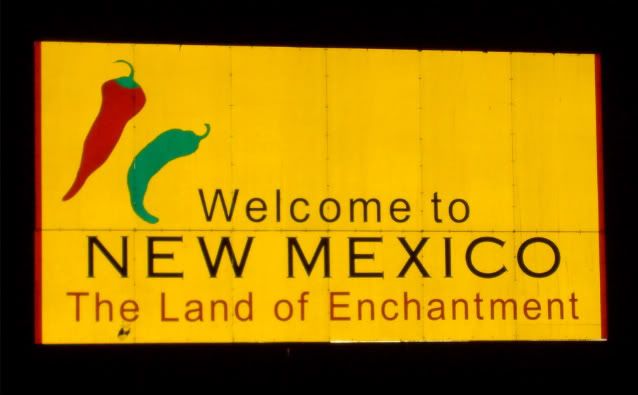 C & C's super cute house we stayed in for our vacation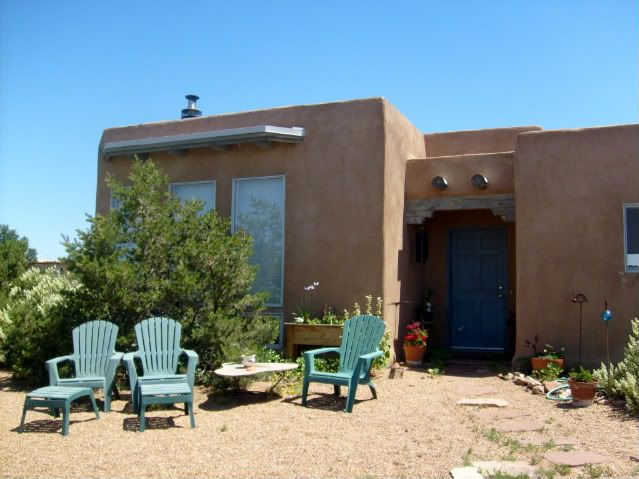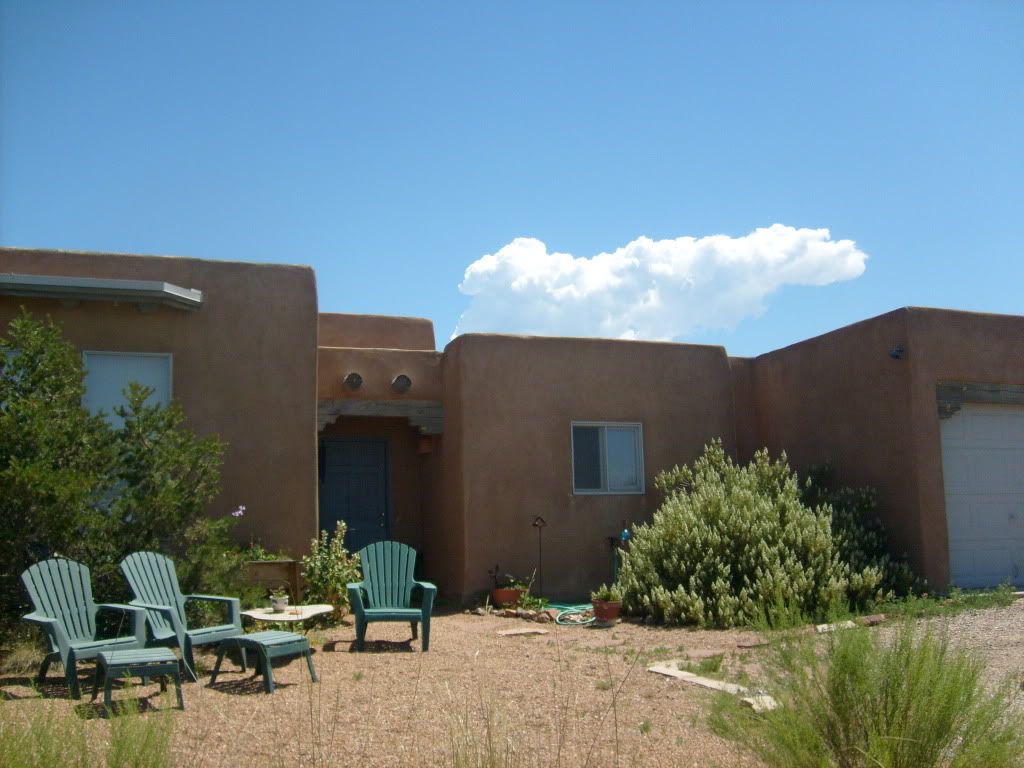 view from front door

We were pretty beat from the drive so we all took a long nap. When we woke up we went to swim in the neighborhood pool. Little man swam his little heart out!!! Look at that face!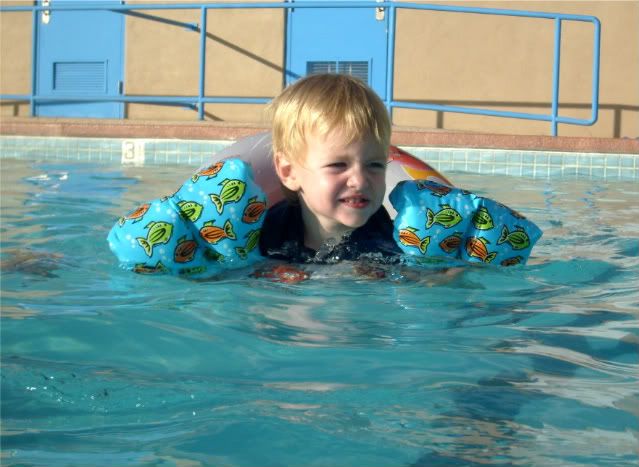 he had a blast with cyn-a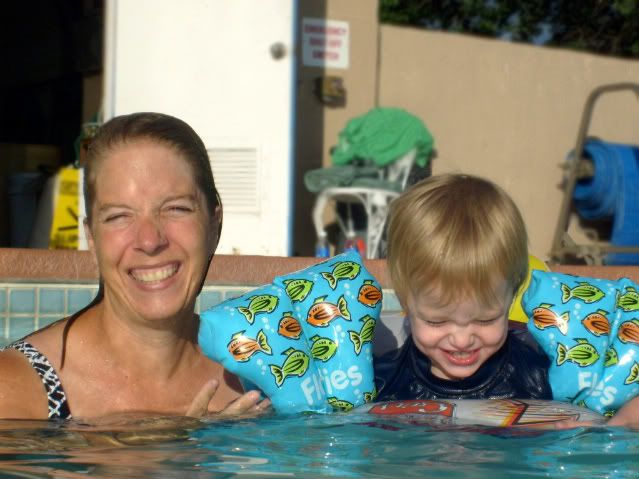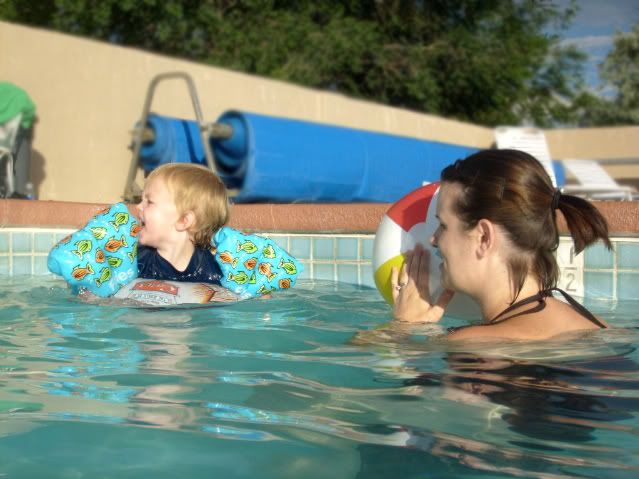 here they are squirting daddy with the little ducky


pooped out from the long and hard swim

For dinner, Ca-res cooked out on the grill the yummiest chicken, ribs and corn. We ate outside and enjoyed the cool 65* Santa Fe night weather.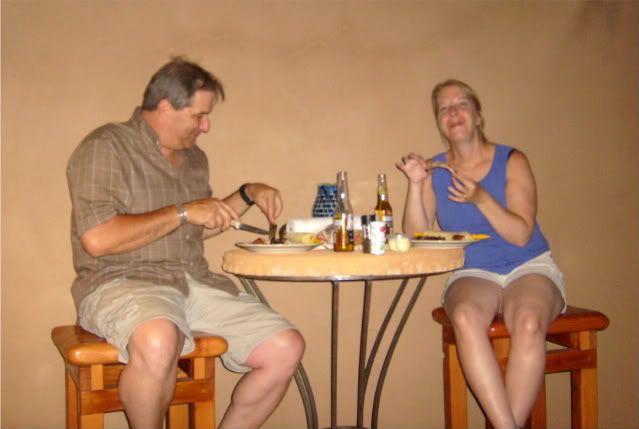 What a great start to our vacation!!