My in-law's live just north of Austin. We wanted to sneak away and visit them before my husband had to start back teaching. Just coming back from our Santa Fe vacation, we thought it would be super fun to do some touristy things while visiting them. We had so much fun visiting, and little man sure enjoys his Nana and Daddy Red!
First, the great grandparents came by to visit! Little man showed them how he likes to play with toys that were daddy's from his childhood!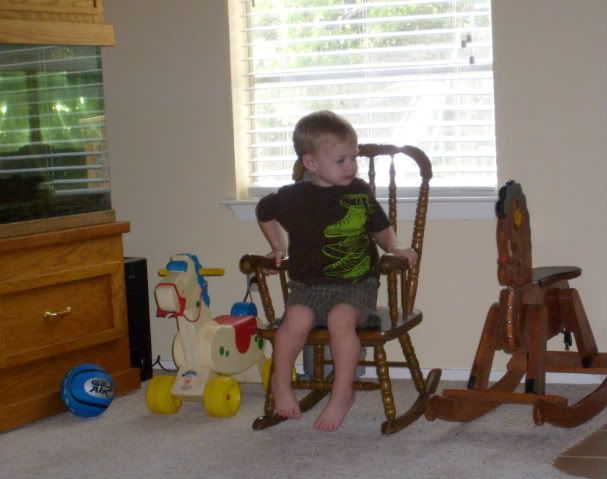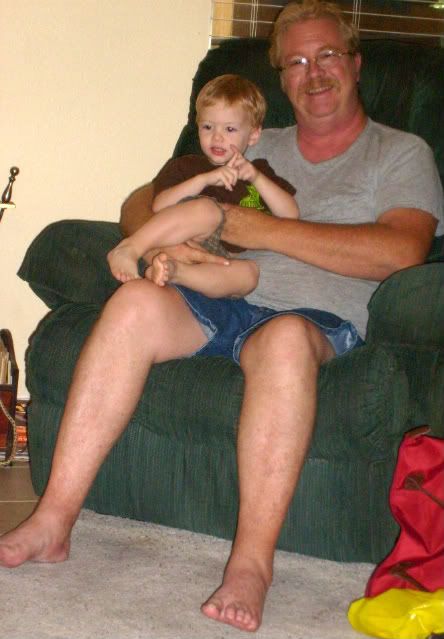 One night, we took a riverboat cruise on "The Lone Star Riverboat." This neat boat takes you out on a
narrated sightseeing cruise to witness the spectacular emergence of the world famous Mexican free tail bats at sunset. it is the
largest all electric powered paddle wheeler in the nation! it was so much fun!! Little man loved it!