Some days, you just need to get out of the house. Today was one of those days!! When running down our short list of things to go and do, we had the idea of going to celebration station. Little man is old enough and we thought he would really enjoy it. We were SO right!
We started out by speeding in our "race cars."
Little man held on for dear life, and said it was "too fast" after we finished. Later, he couldn't stop chatting about how he loved to "race."
Then we played some putt-putt golf.
Little man did pretty good at chopping the ball.
Then he would finally give up and put it in the hole.
That is, when he wasn't distracted by water.
Times though, he looked like a real pro.
Daddy was a trooper and wore doodle bug in the beco to give me a break!
Our golf balls... three peas in a pod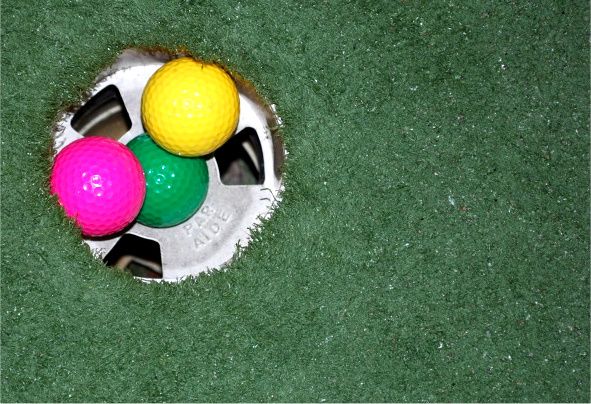 Then we rode the train
and air plane
and finished the night with a bumper cars war!
Love our family date nights!